HOW TO PLAY: THE KARANG GUNI TRAIL board game
The game is based on snakes & ladders. Along the trail, you'll encounter: Trash Falls, Tree Climbs & Blue Steps. Roll dice to advance. The first to reach the end of the trail wins the game.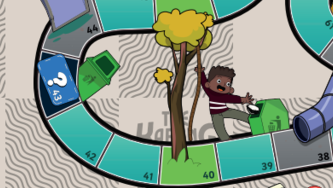 TREE CLIMB represent a correct recycling behaviour
If you land on a Tree Climb, climb up to the top of the tree!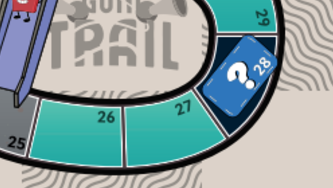 BLUE STEP A trivia question about recycling
Answer the question correctly to move forward one step; othewise, back one step.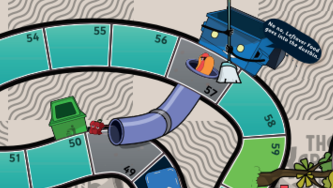 TRASH FALL represents a wrong recycling behaviour and a chance to learn a correct one!
If you fall down the trash fall, pick up a Blue Card. If you answer it correctly, you get to roll the dice again!
how to play: recycleright card game
Play it like "Snap" or "fastest-finger-first"! Be the first to shout "RecycleRight!" when two cards of the same colour code appear and collect as many cards as you can to win.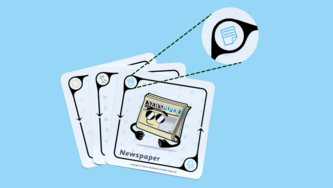 BLUE, GREEN, YELLOW The colour coded cards represent the correct bin they belong to
Blue cards are recyclable; Green Cards are general waste; Yellow cards are items that should be donated.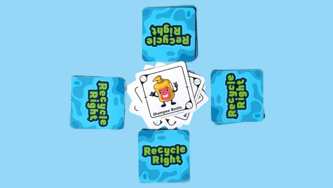 FACE YOUR CARDS DOWN and take turns to flip your cards into the pile in the centre
Each player starts with an equal number of cards, face-down. Everyone takes turn to flip your card into the pile in the centre.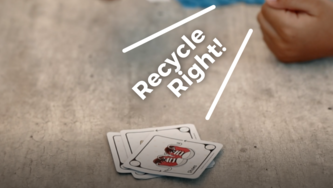 SHOUT "RECYCLERIGHT!" when two cards from the same bin appear one after another
The first person to shout "RecycleRight!" gets to say why the two cards belong to the same bin and keeps the cards if the answer is correct. When no player has any cards left, the player with the largest number of cards in his/her pile wins.
why you should buy for your class or kids
The games relate closely to school-based eco programmes
Complements the common topics and activities (e.g. recycling workshops, activity sheets and classroom dialogues) conducted at the school eco programmes. Creates a fun and enriching experience thus enhancing knowledge retention
Enjoyable classroom or family bonding activity
Makes an easy and engaging edutainment tool for educators and an easy time-filler or bonding activity before or after dinner, at picnics, or when you have guests over
Comprehensive eco-knowledge
Recycling and composting knowledge commonly found on various resources condensed into one exciting and enriching experience. Skip the research!
what educators say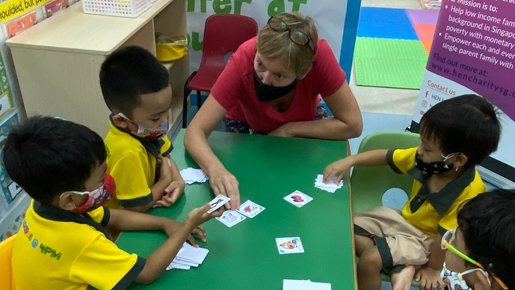 Ms Amirah, from 4PM Kindergarten, says:
The recycling workshop was such a meaningful, engaging and interesting experience for the children as well as teachers. The K1 & K2 teachers shared that children were looking out for the 'Blue Bin' while they were on their weekly visit to the United World College of South East Asia later that day. So much so that the teachers there asked "Why so much interest in the blue bin?" Some of the students shared that they told their parents about the workshop. Some managed to deposit an item in the recycling bin near their homes during the weekend!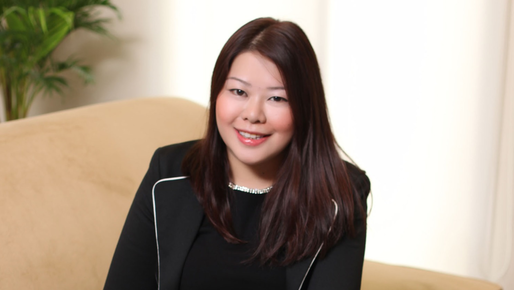 Ms Jean Ong, an Early Childhood Educator, says:
The Karang Guni Trail brings our little ones on a sustainability trail. It is an age-appropriate board game that is realistic and helps children to learn more about sustainability in a fun way!
What parents say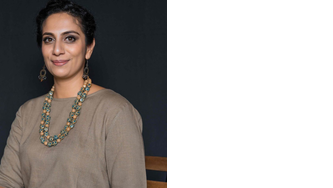 Sarada Raghavan Entrepreneur & mother of 6-year-old
I played it only once with my 6-year-old daughter. And then she played it by herself many many times! She loves it! 😊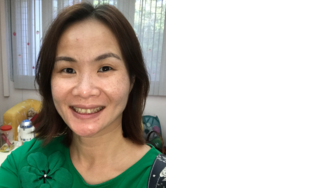 Pauline Counsellor & mother of 4 kids
My daughter has been playing it almost every day! And keeps asking her brothers to play with her! She can memorise the answers to the cards! 😂 The game definitely sends the recycling messages across effectively!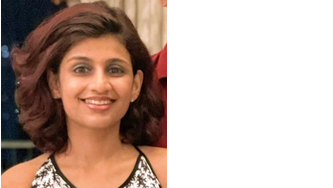 Reshmi Mathew Strategy Consultant & mother of 6- & 3-year-old
We had good fun playing the game. We played as a family. Good thing is our 3-year-old daughter also understands it so we could play as a family.
Frequently asked questions (FAQs)
How many games are there in the box?
The Karang Guni Trail Board Game contains two games and one sticker sort activity sheet. The Karang Guni Trail and Composting Game shares one game board and the gameplay is similar to snakes and ladder. The sticker sort activity sheet helps the players to reinforce what they've learnt about recycling from the games.
How many players are recommended for this game and how long would it take?
For both Karang Guni Trail and Recycle Right, we recommend 2 to 4 players and each round would take about 30 mins.
You mentioned it's for ages 3+. Is it only for primary school kids?
Certainly not! The game format of snakes and ladders has existed for thousands of years and remains popular across all age groups till today. Many versions of it have been designed to promote education on consequences of climate change, on how to face conflict, or to learn local farming cycles. We're sure your students or family members would learn a lot more about recycling and composting after a few rounds.
Can you explain the Blue Steps?
In Karang Guni Trail, when you land on a Blue Step, you must pick a Blue Card and answer the question about recycling. If your answer is correct, move forward 1 step. If your answer is wrong, move back 1 step.
Is this game endorsed by MOE for classroom teaching?
The Karang Guni Trail Board Game and Recycle Right Card Game were both created in Singapore by The Eco-Statement as part of a project under the Call for Ideas Fund by the National Environment Agency.
How do you conduct this in a classroom setting?
For a standard classroom size of 40 students in Singapore, you may divide the class into groups of 4. Half of the class can play The Karang Guni Trail while the other play the RecycleRight game (an eco card game also published by us). After 30 mins, they can swop over. It's good to provide an introduction to recycling knowledge before the games commence. We have conducted many workshops for kindergarten kids, primary school classes and secondary school students in the student care centres and the responses were very positive. If you'd like to engage us, contact us below.
Do you do bulk orders?
Yes, we do. For educators based in Singapore (includes MOE schools and international schools), our bulk orders pricing are listed in the table below:
Recommended retail prices The Karang Guni Trail Board Game: $29.90 RecycleRight Card Game: $9.90